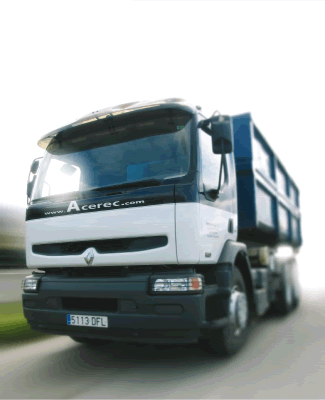 Here at Acerec, we are committed to offering quality products at competitive prices. However, we are aware that we must go beyond that, adding value to our activity by also offering our clients the very best level of service.
This level of service is upheld by
1/ Two production and warehouse plants that enable us to be versatile and have a high level of responsiveness
2/ Our own transport elements for large, medium and small tonnage, optimising our logistics response
3/ Outstanding equipment: plasma, packing machines, loaders, etc.